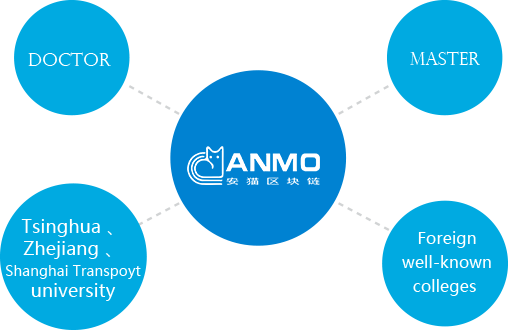 Anmo Blockchain Technology Limited--Team
Anmo Blockchain Technology Limited was founded in April, 2018.Our team composed of experts with PhD, Master's Degree and other experienced computer, blockchain and information security experts from Tsinghua University, Jiaotong University, Zhejiang University and other renowned universities across the world.
In Anmo Blockchain, we focus on the cutting-edge research of blockchain technology to deliver the best product in various aspects of the industry. We have developed our own products like Anmo Wallet, Supply Chain Finance Platform, Block Explorer, Anmo Fishing and Quality Tracing Chain.